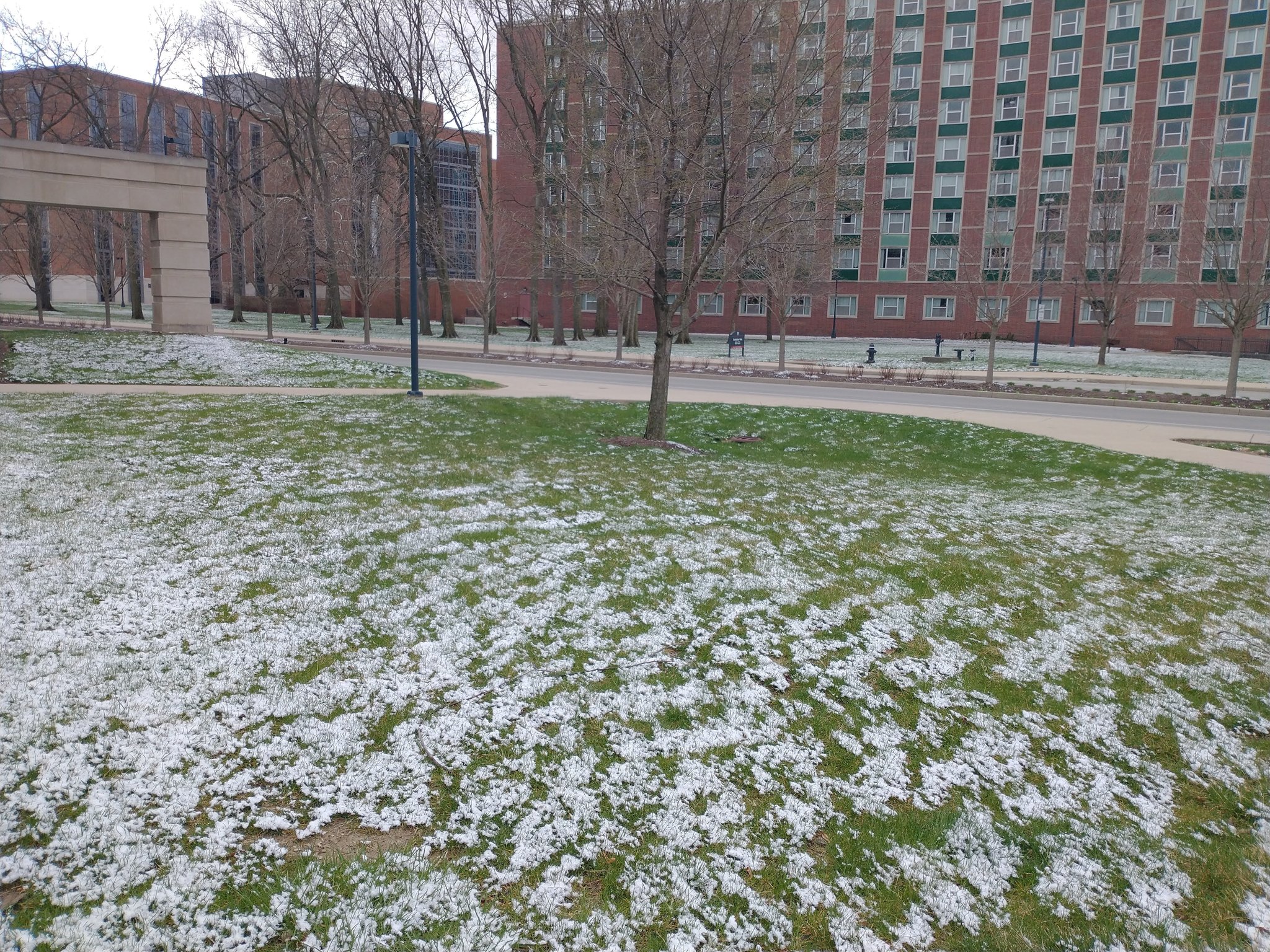 Good evening everyone from the WCRD Weather Department!
As of this post, it's 43 degrees here in Muncie. We are seeing some much calmer 6 mph winds than the 15-20 mph winds with even gusts to 30-35mph earlier – that might be a relief! We reached a high of 51 matching our forecast for the day & giving us somewhat of a decent day to shed the heavy coats, but that's not expected to be the situation over the next couple of days. There is more than a glimmer of hope to come from the second half of the weekend onward, though! All that and more are in my full forecast here!
Tonight:
Things turning colder as chilly winds blow around a low-pressure system pulling blustery air and unsettled weather into the region. The system has some upper-level energy and even some instability which will kick off some showers (some a bit feisty with gusty winds and heavy precipitation) that will at times be wintry due to the cold air this system has to work with. In fact, as the night rolls on, we can expect some snow to mix in with some of the showers. At this time, not expected to accumulate, but watch out – we're not done yet with those snow chances!
Tomorrow:
Tomorrow remains unsettled with chances for snow to mix into some persistent rain showers associated with our pesky system. The greatest chance for snow to become dominant in the weather picture is in the evening and overnight hours when we could get a half-inch or so of that white stuff on at least the grassy and elevated surfaces. Roads might be slick for your Friday overnight plans and will stick with us into Saturday morning, so be careful and monitor those conditions!
The WCRD 7-Day Forecast:
Be of good cheer, WCRD listeners!
We stand to have a significant warm-up as we have a ridge of high pressure pushing the low-pressure system causing us a weather headache out of here! We're expecting Sunday to be tons better than Saturday because of that lovely ridge! Then, that warm weather receives a boost as a warm front brings some showers and even maybe a rumble of thunder rolls through. (Yeah, lots more April showers, but they bring May flowers, right?) The air behind our friend the warm front will be nice and warm as to comes out of the Gulf of Mexico region, granting us 70+ degree weather in time for the middle of the week to roll in. Hopefully, this better weather will disperse those cases of the Mondays, right?
-WCRD Weather Forecaster Ryan Hill